Gin
I'm a 19 year old woman who got hooked on the idea of walking across America after randomly wondering how I would survive being homeless if, by some twist of fate, I got kicked out by my parents.
"Well, I would want to make an adventure out of it," I surmised. "Walk every day, always somewhere new…" that line of thought quickly spiraled out of control, morphed into this crackpot dream of crossing the entire country on foot after I graduated high school.
And as of December 9th, 2019, I am the youngest woman to walk across America solo.
Outside of long distance walking, I enjoy obsessing over YA books, procrastinating on writing, kayaking, sailing, sleeping my life away, dog training, volunteering with my local animal shelter, and chilling with my best friend, a 10-pound mutt named Rascal.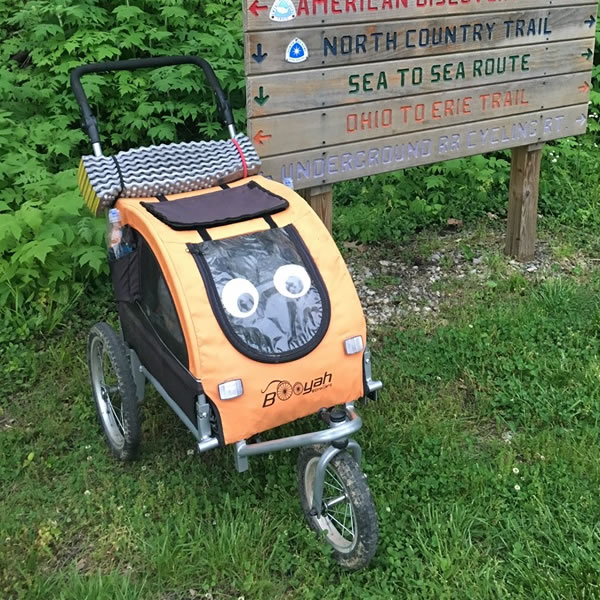 Faith
My bright orange, three-wheeled, googly-eyed companion for this trek. Likes to complain about her weight when she's carrying more gear than usual. Loves posing for photos. Hates hills, rough terrain, doors she can't fit through, going down stairs, and the raccoon that vandalized her that one time.
Since dipping her tires in the Pacific Ocean, she has been happily retired. Rest easy, Faith.
____________________________________________________________________________
Contact
feel free to email me at ginandfaith@gmail.com
And if you'd like to send me a letter or care package (both are always appreciated! ❤), please contact me for the address to a post office I'm approaching.