This isn't something I intend to do within the next decade or two, as it would be improbable-bordering on impossible-to do so within that time frame. But, I am quite fond of the idea of one day horseback riding across America, enough to bother discussing it here. (Rest assured, I am in no shortage of crackpot dreams. Ask me sometime about my sailing related ones …)
Biding my time has it's benefits, too. (Or so I tell myself …) If I wait until I'm an old woman, in her 60-70's, who dearly misses the adventures of her youth and wishes to embark on one last HURRAH!, I'll ~hopefully~ have the funding to ride cross country in luxury, with a support vehicle/horse trailer in tow. (Also, assuming I live that long. The jury is still out there. 😅 )
Originally, I was hoping I could utilize my "Perfect Cross-Country Route" for such a trip: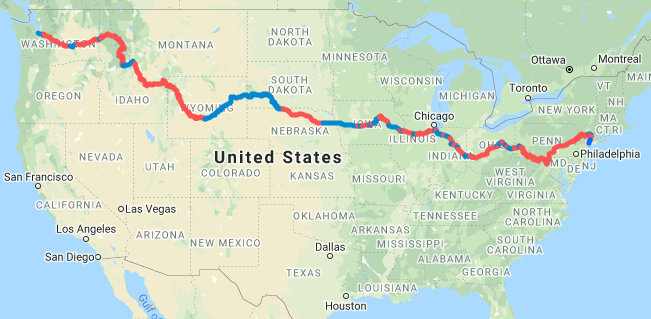 … until I learned that the Appalachian Trail, among many other rail trails on the east coast, don't permit equestrians. So I scrapped that idea – well, more like modified it- so my ideal route would look more like this:
Though I keep meaning to look into whether the North Country Trail permits equestrians so I could potentially travel on more trails through Michigan, Wisconsin, and Minnesota.
Interestingly, horseback riding cross-country is very rare in the 21st century. Unlike cycling cross country, which thousands do yearly, and unlike walking cross country, which is quickly picking up momentum to the point where over a dozen people attempt it yearly, I can find no more than 5-10 recorded cases of someone horseback riding cross-country in the last 50 years. (Which makes total sense, with the introduction of automobiles and the fact that you'd have to be positively insane to dream of doing such a thing. 😁 )
The best and, really, only source on long distance horseback riding seems to be the Long Riders' Guild.
And their book, The Horse Travel Handbook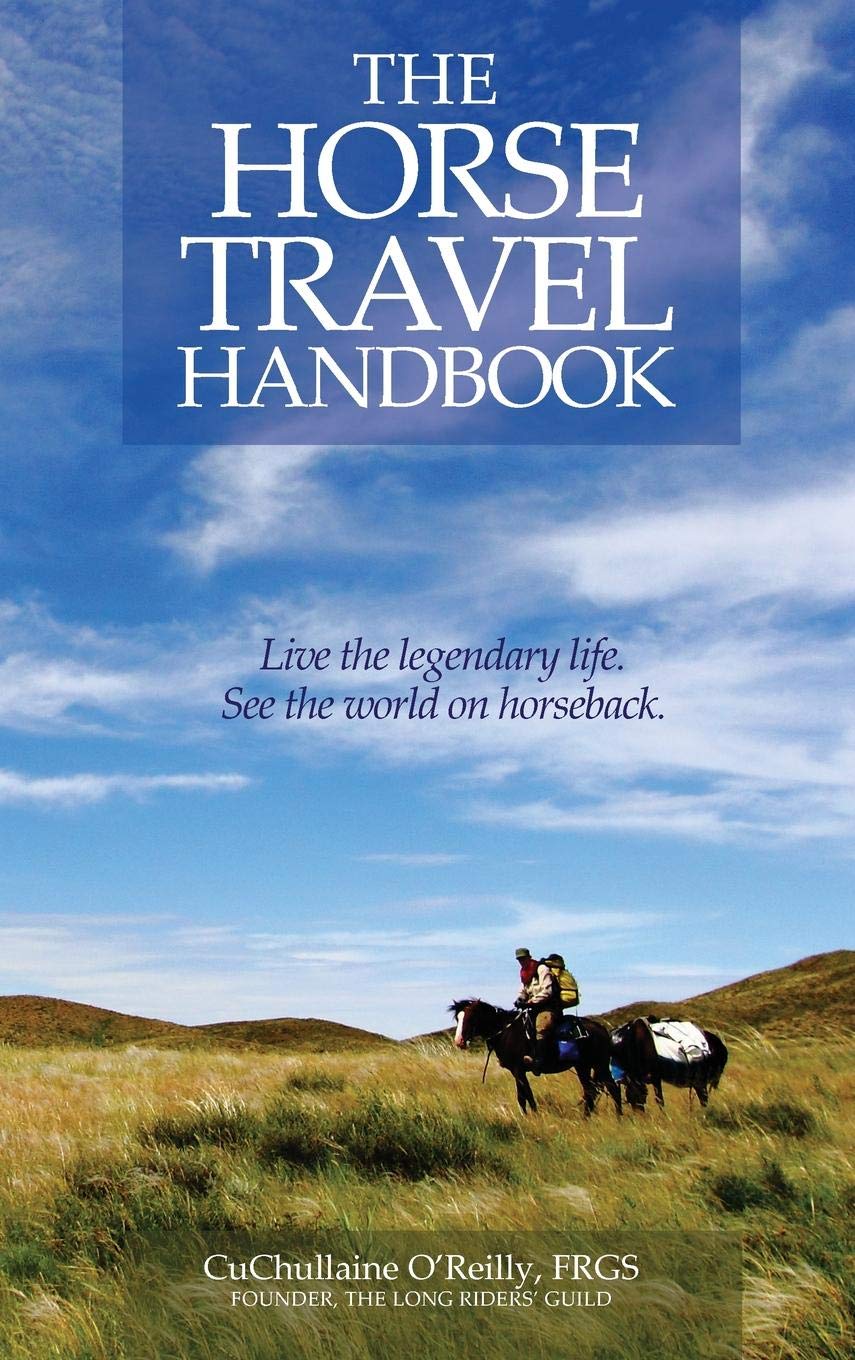 … gotta get around to reading that one day.