"I give you three days until you call mom crying to come home, three days!" – my sister
It's time!
I'm leaving the nest — thankfully, without having been kicked out of it — and setting off on my own, to walk across America! My crazy, wild, wonderful dream that my mom, bless her heart (❤), is indulging by driving me to Cape Henlopen, Delaware.
The start of the American Discovery Trail.
Except, it turns out you have to pay $10 to get into Cape Henlopen soooooo … Instead, we park on another nearby road that has free access to the beach. One aptly named, and you might not believe this, I could hardly believe it and I saw it with my own two eyes …
"Virginia Ave"

(Virginia being my full first name)
All the mileage I have to cover, all the days ahead I have to spend alone, on the road, at 18, fresh out of high school, is absolutely terrifying to think about … just like everything else I might have to face: crazy dogs, even crazier men, murderous drivers, extreme weather, heat stroke, dehydration.
And I have no one who believes in me.
Like my sister, everyone who knows me assumes I'll be home within the week. And why shouldn't they?
I'm an overweight, nearly 200 lb, socially awkward teen with no friends, and only $500 to my name. Money that I got from selling plasma, alongside all the other desperate people that do – drug addicts, homeless beggars, and broke college students alike. I'm so shy that, in years past, I've been known to, literally, run away crying from crowds. And I've never left home before. In fact, I've spent most of the last four years in the confines of my room.
But,
I do not care what everyone else thinks, I believe in me.
And that will have to be enough.

It's March 9th, too cold of a day to get into the water, so I just stand on the deserted beach by Virginia Ave with my mom before heading into Lewes, Delaware, a quaint little seaside town. We spent most of my first day driving to Delaware from the Carolinas, so I only have two hours of daylight to walk.
That night, I go to sleep feeling fine and dandy, only to jolt awake 10 minutes later, shaking uncontrollably, and in absolute terror of … I don't know. I don't know. It's just, as if, the switch in my brain that controls fear is accidentally turned on and UP to its highest register. I am consumed by feelings of loss and loneliness and impending doom and…🎶 "I gotta have faith / Ooh, I gotta have faith" 🎶 suddenly comes to me in the midst of what I realize must be my first panic attack. I don't know where it's from or what song it is. The tune is just pulled by some invisible string from the recesses of my mind, but it's both comforting and amusing-
. . . because I've been thinking of naming my buggy Faith.
On my second day, in Milton, Delaware, I randomly come across a Saint Patrick's Day parade and think "wait, it's Saint Patrick's Day?" (Nope, they were just celebrating early. 😛 )
In Redden State Forest, I pass by some motivational garbage that says "have fun!" (thank you!), and soon after that, I come to a street named "The Right Way."
It makes me smile to think about all the other cross country walkers who've seen it and taken it for a good sign, too.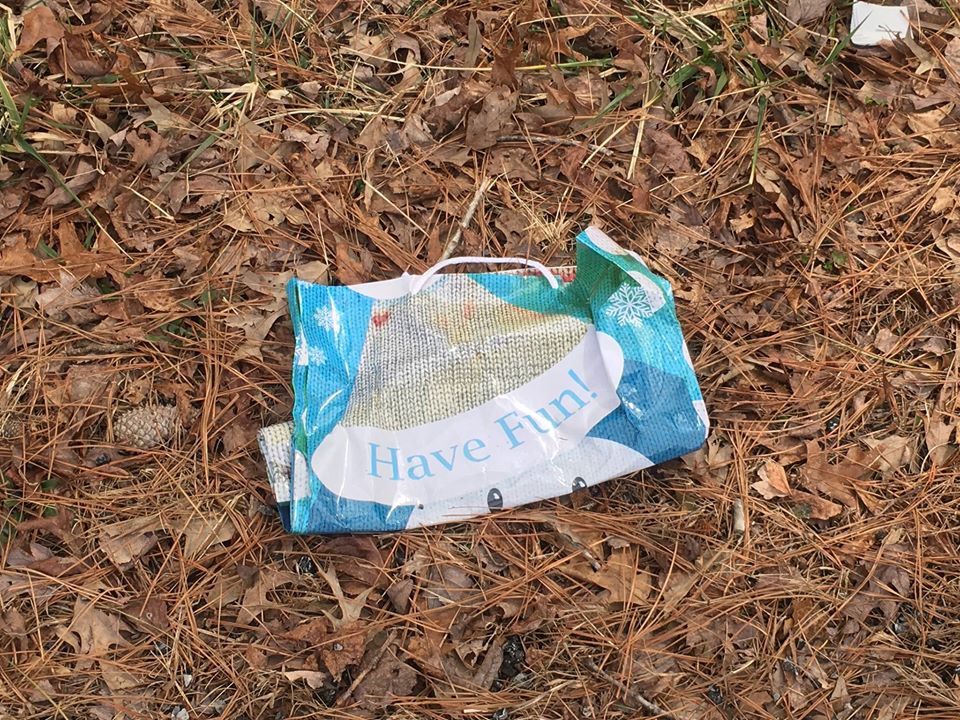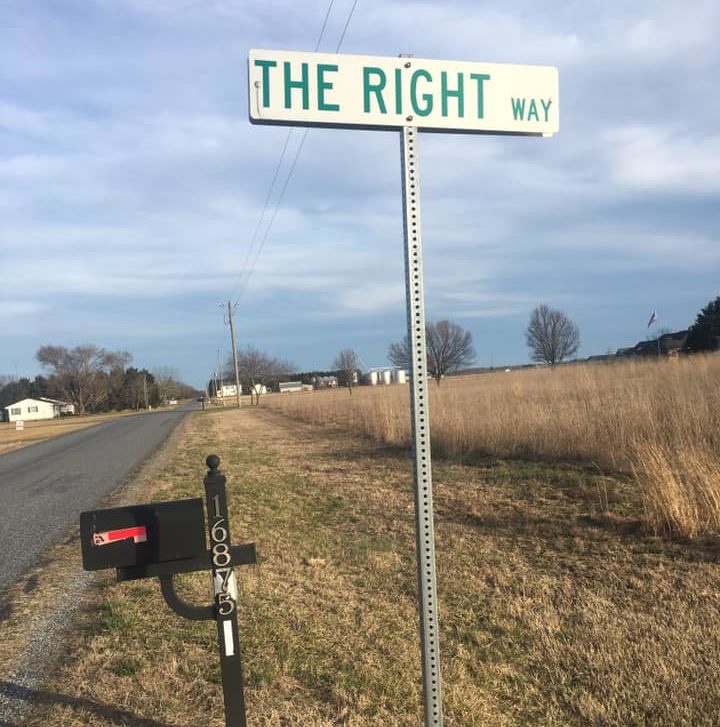 Before long, my feet are covered in painful blisters that force me to limp. (I wish I had remembered to take a picture of them. Rest assured you are spared the horror of seeing THAT only due to my forgetfulness. 🤣) It's dreadful. They're everywhere. In between my toes and on my heels. I marvel at how one has ballooned my entire pinkie toe.
Luckily, my family has decided to stay in town for my first three days in Delaware, granting me the ability to walk without having to push my 40-pound stroller and the safety of a motel room to sleep in at night.
The rest of Delaware is…well, a bit uneventful. The American Discovery Trail (ADT) through Delaware is all sidewalks and back roads, cornfields and drab countryside. But it's also flat, and easy to follow. Two things I appreciate greatly.
And, hey, would you look at that, there's a Pooh and Tigger Dr! And along the side of the road, a dead owl that my mom said not to post because "it's gross and no one wants to see that," but I think it's cooooool! And, right before the Maryland border, I spy an ADT sign!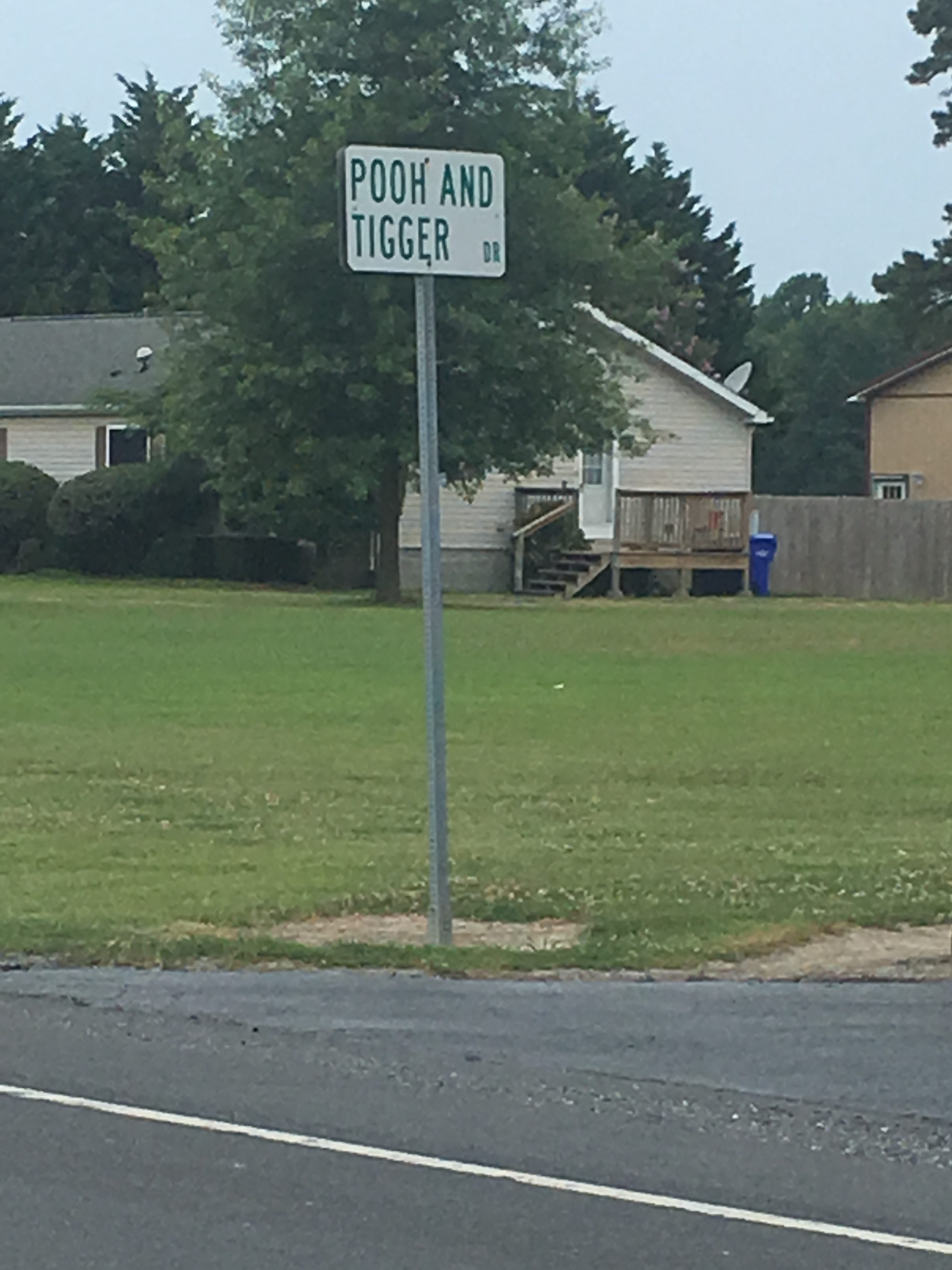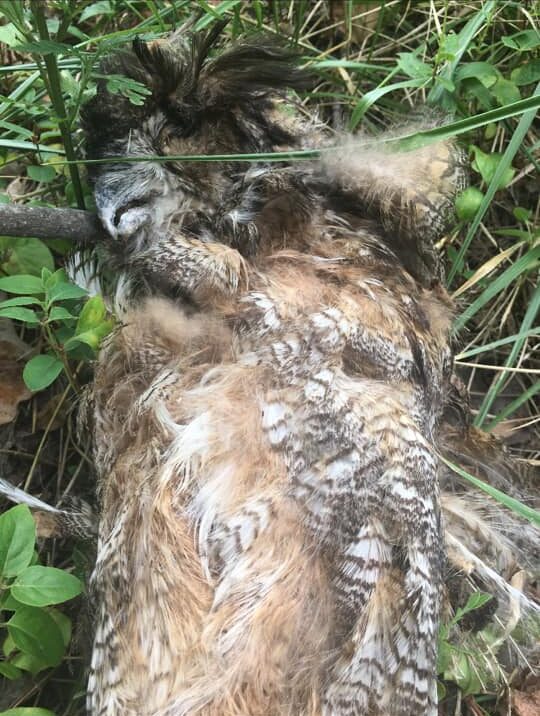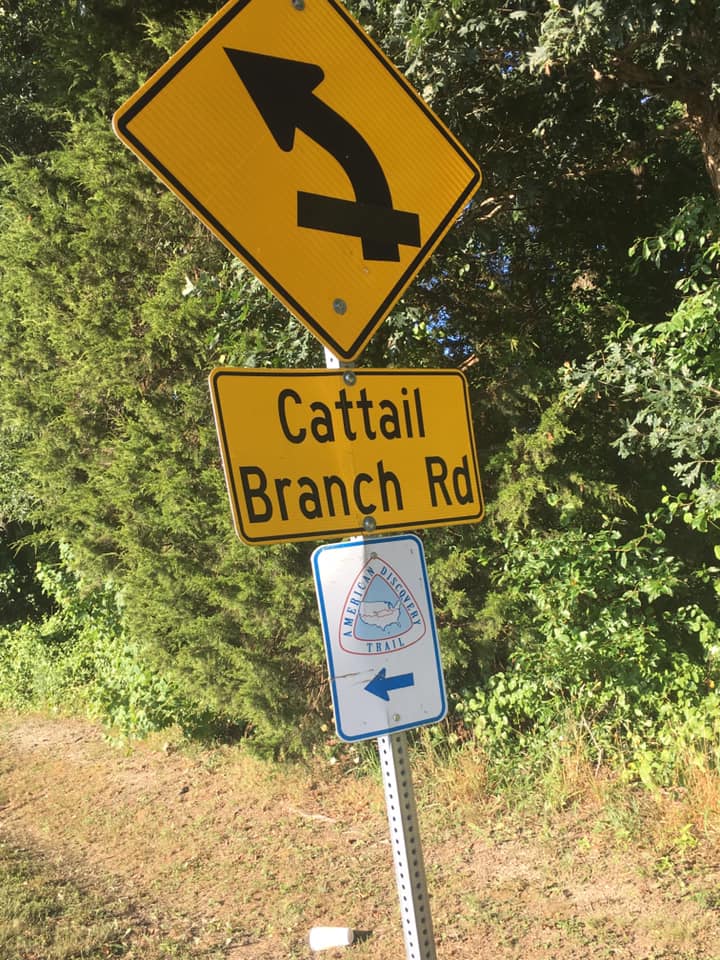 Though perhaps the best thing about Delaware is that it takes only 44.6 miles, or roughly three days, of walking before I hit Maryland! 🎉
Which also means I have made it three days out……..suck it, sistaa!!!!!!!! 😈

With this being my first blog post, I suppose I should go into some backstory on why I'm walking across America.
In late 2017, things were strained between my mother and I. Not too much, but enough for me to wonder what I would do if things got notably worse, and I were kicked out on my 18th birthday.
I knew I wouldn't have any family or friends to take me in.
I knew I wouldn't want to go to a homeless shelter, or squat in one spot and spend the entirety of my days begging on the streets.
And I knew that, after I stepped off my mother's porch, the door slammed shut behind me, the first thing I would need to do is walk away.
The question that remained was, "where would I go?" 
And I thought, well, what if I just kept walking?
What if I made an adventure out of my misfortune? Slept on the side of the road and dumpster dived for my food, but saw the country all the same, on foot. And, hey, I like sailing, so I thought, maybe, I could walk to California or Florida and try to get a gig on a boat.
Before long, I begin fantasizing about this fictitious future of mine, and find myself liking it. Though only a small part of my brain is on board at this point, most of it is screaming "That's CRAZY!!!"
And it is, but I like it anyway. More and more.
Until it morphs into this crackpot dream of walking clear across America. East-to-west. From coast-to-coast. Just with legitimate funding, gear, and preparation.
And not out of any sort of necessity, but for pure fun.