"Let fools laugh; wise men dare and win." – Aimé Tschiffely
I sit in a motel room in central Pennsylvania, listening to everyone tell me to go home, to give up.
And what do I say to that?
The problem is that my mind is saying a lot of things, my thoughts wrestling with themselves, running away-
Do I want to run away? 
I think of #7184, of his outburst the other day, his turmoil unleashed in the drop of his hooves churning up the snow. I think of him being led out of the round pen for the first time, his motions gentle, hesitant, his eyes searching mine.
And I decide that I can't abandon him.
I took him on, so I should see him through, even if he isn't suited for my journey.
I won't run away. Screw that. 
My home is my heart, and it may falter, but it has not left him.
Not yet.
I should be resolute in this. I should have a fierce desire to go on, but I don't. I don't feel like I am making this decision so much as I am letting the tide take me. Sometimes it's easier that way, to pretend someone else is holding my hand, guiding me forward, when no one, really, is on the other end.
I am not confident in myself. In fact, the opposite is true. My confidence has taken a total beating. It's lying on the floor, half-conscious.
One of the greatest lies I believed as a child was that I needed confidence to act. That, without it, I was robbed of what it took to begin. Now, I recognize that I do not need confidence to be present in myself.
Even if having presence in myself means looking like one of those school-aged kids you see in movies who is getting absolutely socked by a bully. You know the ones, where every time they pick themselves off the floor, they get punched again? They sure as hell aren't smiling, and while they might manage a bloody grimace, their face is bruised and their legs are shaking, yet they keep getting up anyway, because what else is there to do?
So I have been beaten down, berated, with no friends or family in immediate sight. So what? Let me be at the bottom. Let me find fulfillment in trying, in learning to lose, if it comes to that, with grace and humility. If I fall, let me fall forward.
Growing up, I was always so shy. I still am, but not like my past self. In my teens, my social anxiety would have me stuttering my name during icebreakers, running in tears back to my mom's car because I got overwhelmed by a crowd. And these things … they make you want to crawl into your shell more. They make you want to reinforce your walls, to hide.
A long time passed until I could look at the walls of my bedroom and realize, sinkingly, "if I never leave this place, I will never get better." That by trying desperately to save myself from being seen as a loser I was making myself into a greater one.  That struggle, in the right context, is a necessary precursor to growth, not a detriment to it. 
I may hold little confidence, but I won't be held back by self-limiting beliefs, either.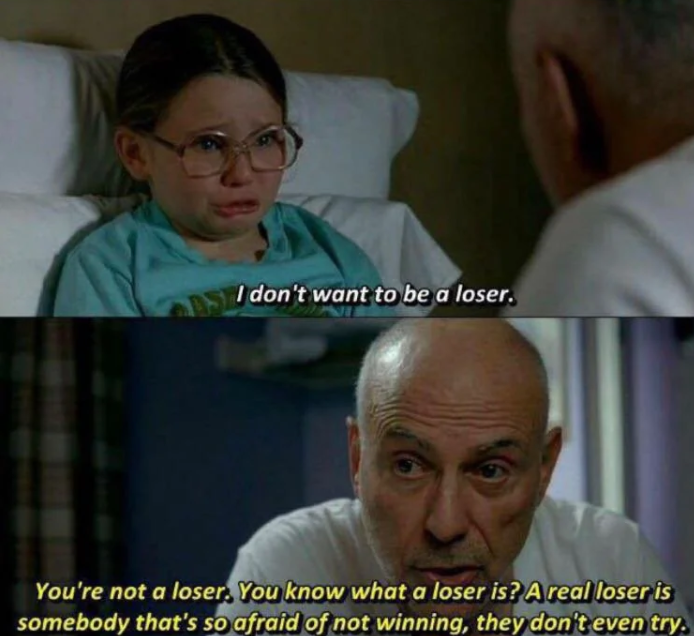 My favorite long riders to read about are the ones who started with the least.
The ones with modest budgets, or limited social networks, or no support vehicles, who tried despite their circumstances. Filipe Leite– a young journalism grad who had no connections or equipment and was hearing "no" from every potential sponsor for two years. Two months shy of his announced departure, he still had no horse to call his own until someone finally told him "yes." He would go on to ride 10,000 miles from Canada to Brazil. Jeremy James– he arrived in Turkey, a land foreign to him, in search of a mount to fit his saddle. He wound up with an Arabian stallion who had never been ridden before, and, together, they left for Whales. He would make it there, too. Messanie Wilkins– a sixty-three year old woman in poor health, who doctors said only had two years left to live. With little money to her name and her old, ex summer camp horse, she traveled from Maine to California. Sea G Rhydr– my long riding mentor, the only long rider willing to answer my emails, my "yes," who was at the end of her own rope when she rehabbed a mistreated pinto, bought him for a $1, and set out across the U.S.
I may admire their successes, but it is their beginnings that inspire me.
My biggest question, now, is whether to stay in this area or relocate to another.
The nearest equestrian center, the one that I began mucking stalls for two weeks ago, has agreed to board #7184, but they still haven't committed to a move-in date. Worse, I fear they don't, really, want us, and that's why they're stalling. They are aware of my situation, they have a direct line to it, and there is bad blood in that. Being there feels treacherous, like wading through a river of black water, babbling with rumors. I then have to worry: would I be inadvertently twisting their arm? Would they only be taking us on out of pity?
This troubles me. It make me want to go and get the hell out of dodge. Start fresh in another town.
Yet, relocating isn't so simple. It would require hiring a driver to transport #7184 to our new location, wherever that may be, and then cycling there myself, a trip that could take days on narrow, mountainous roads through the Appalachian mountains. Then, somehow, I would need to nail down temporary housing in the area, when most landlords refuse to offer month-to-month leases and most motels don't have extended stay options, either. Above all, moving would mean entrusting the last of my allotted funds to a trainer that I have never met, whose personality and methods I could only glean over the internet. As if they wouldn't be equally weary of me.
And is all that really worth my pride? 
I ask myself this because it pisses me off. In a good way. It forces me to confront my ego, to recognize that when I am feeling down, it is easy to allow my insecurities to fester. And yet, I can't do that. I can't zero in on the what-ifs. Assumptions, no matter how comforting, are a disservice to myself, and to others. While I may have valid concerns about my place at the local boarding barn, the fact is that the staff there has been nothing but kind, and cordial, to me. And if they are still willing to have me despite my housing insecurity, knowing full well that my intention is to try and cross the country on my mustang in a matter of months? Then I should consider myself lucky, beyond belief.
I should go there, and I should count the rest of my blessings while I'm at it, too, for which there are many. I may be homeless, but what matters is what's in my head, not where I rest it. A harder life does not mean a lesser one. On the contrary, there is nothing greater than to have a dream worth fighting for. I remember, in cycling across America, I used to whisper under my breath whenever things went wrong on the road, "it is an honor and a privilege to be here," and the resounding truth of those words would sober me, instantly, whether I were in the midst of a thunderstorm or on a harrowing highway.
Some people spend their whole lives running from something that isn't chasing them, but I won't be one of them today. 
My one woman, motel room intervention is over.
I may still be gripped with uncertainty, but after days of stewing like a potato, staring gravelly down at my phone for hours on end, I am finally ready to lift my head up, grit my teeth, and go on.
I have lost nothing.
I can only keep what belongings will fit in my backpack or bike panniers, so I chuck #7184's old, gray breakaway halter, my blue-screen-of-death laptop, two books, and my spare clothes into a bag and mail them to my grandparents. Goodbye, non-essentials.
Next, I take Sal, my bicycle, to the local mechanics shop. If I'm going anywhere, he needs new brakes. My feet just aren't cutting it anymore. I can't keep grinding them into the pavement like cheese every time I want to stop. Technically, Sal's drive-train is shot, too. I can no longer shift into 1st gear or his chain will jump completely off its track, locking my pedals. I then have dismount and manually yank the chain back on while swearing profusely and coating my hands in grease so that, for the rest of the day, I will look like I just came from the coal mines.
Oh well.
I can live without 1st gear.
One day, I will get Sal's drive-train replaced, and I won't skimp on it, either. I'll buy the best parts. I'll wrap his handlebars with fresh tape. I will have him fully serviced, polished top-to-bottom. He will be returned to his former glory. But not today. Today, he just has to be good enough to get by. Besides, I figure some nicks and dings make him less of a target for thieves. In the same way I make 0 attempt to appear fashionable, or even halfway feminine, ahaha. 🤣
I have a tendency to ramble, don't I?
Back to it.
I donate plasma. Like usual: my veins are green, "great," there's that half-second where I fear the phlebotomist is going to jab me wrong, I stare wordlessly at the liter jug slowly collecting 800 ml of my blood, and then they flush saline back into my veins, which gives me the jitters. While I may have trepidations about donating plasma, I keep coming back to it because the money's too good to deny. I'll bag $100 from this 2 hour session.
On my way out the door, the receptionist and I exchange pleasantries. "Hello, how are you?" "Good! And yourself?" "Probably better than you." This catches me off guard. Wait, what? Then I realize, Oooooh, she's talking about the rain. It's raining outside, and she knows I'm about to walk into it. I chuckle, "Beautiful weather we're having, huh?"
The sun is shining as I check out of my motel room the following day and head off to my next destination: the woods.
Yes, the woods. I am going to live in the woods, to the utter dismay of my family. "Gin, you are a nut," my sister laughs over the phone. "You need help."
I disagree. This is the ace up my sleeve as far as I'm concerned.
Really, what were the chances of there being a state forest, where primitive camping is legal, just a few miles shy of my local boarding barn?
Ha.
It amuses me to think that people will go on months long RV-ing or van life-ing trips and no one bats an eye. I can cross the country on foot, routinely camping in the wilderness, and I am seen as a brave adventurer. While if I sleep in the same patch of woods, nightly, I am a no good, dirty vagrant. I am the crooked kind. Surely, there must be something wrong with me. Why? Because I am not on the move? As if I'm not lying in the same tent with the same stars wheeling overhead and the same earth stirring under my feet.
"I know you feel that way, but they're not going to," my mom cautions. She's talking about the boarding barn.
"I know. I give it a week until they catch on to what I'm doing." And what then? "Do you think they will kick me and #7184 out?"
"I don't know, Gin."
It's a twenty mile ride to the state forest. Even when my legs strain from pedaling, and my fingers ache from clutching my brakes on every descent, and I realize "hell, this cycling thing is kind of hard," I am thrilled to be on the road again! I feel centered in a way that is both mystifying and comforting.
Come to find out, the state forest is up a mountainside, so I have to dismount and push my bike up the final mile there on a gravel, switch-backing path with a steep drop off, aptly named "Sunnyside Rd." It's exhausting, but exhilarating, work.
In the night, my legs will cramp terribly, and I will grasp for ibuprofen that isn't there, but before I go to bed, I lie in my tent, amazed by how alive and free I feel. It's like my adventure has just started. Here.
The following day, after I've finished mucking stalls at the boarding barn, I receive rotten news: a snow storm is coming. A foot of snow is expected to blow in overnight, and that's in the lowlands. On my mountain, there could be more.
This makes my head spin. It feels like reading the book "If You Give a Mouse a Cookie," except this version sucks. If the snow traps me on the mountain, I can't come in to work tomorrow … and if I can't come in to work tomorrow, they'll fire me ….  and if they fire me, that's it, there goes #7184's chance of being brought here … 
I can't go back to my last motel in the city. It's too far away. There's a tavern in the town closest to the boarding barn that rents rooms on a nightly basis, but they won't answer their phone. I've tried calling them two, three times previously.
I try calling again. It's the golden hour. What do I have to lose?
Miraculously, the owner picks up! They tell me I can stay for $200 a week.
There's no microwave or mini fridge in my room. The water pressure fluctuates, and when its karaoke night at the bar downstairs, you can hear it through the walls, but the owners are friendly, there's a convenience store across the street that makes killer subs, it's an easy commute to work, and the space is endearing, in its own way. It's the good kind of crooked. I like it!
Though I know I can't afford to stay for a whole month, the price is too steep. And that's okay, 'cause I don't have to. When my 7 days are up, I will return to my mountain. And if I grow weary of my mountain, I'll bounce back to the motel. Alternate. Easy as that.
As much as I try to keep my head up, things are still shaky. One morning, I find my bike lock frozen solid, so I have to pour hot water over it from an empty gallon-sized chocolate milk jug to get it unstuck. My chain then fails on the way to work. I'm stuck in 3rd gear, and just as I'm realizing this, my fingers begin throbbing in pain from the cold, which pushes me over the edge.
When I arrive at the Barn a few minutes later, I've stopped crying long enough to give a convincing "Good!" when my manager asks me "How are you?" as I know, in a few hours time, I will mean it. I enjoy cleaning stalls. It's fun, fulfilling work. I'm getting faster at it, it keeps me active, and I can plug my earbuds in while I shovel. (Being able to listen to music is the best part. This week's theme songs are Courage to Change and Bird Set Free by Sia)
#7184 is unceremoniously dropped at the Barn one day. I am not allowed to go in with him at first, understandably, so I sit in a lawn chair beside his stall whenever I can. Once, I catch him curiously sniffing a barn cat's butt, which makes me laugh.
On another day, as I'm leaving the Barn, a woman approaches me. I can't place her name, but I know I've met her before in the indoor arena when I was mucking stalls. She owns one of the quarter horses here, a sorrel gelding like mine.
She tells me that she lives in a duplex on site, just a few hundred feet away from where we're standing. She asks me if I would like to rent her spare bedroom.
I'm totally caught off guard, in the best possible way.
I think, oh my gosh, I don't even know your name but …"yes!"
🚨 Announcement: I have realized I am making these blog posts too descriptive and it is a detriment to both my attention span and that of my readers, so I'm going to try summarizing more going forward. 🚨
This post is unfinished. The rest is forthcoming!
Also, please note when it's dated. This is the story of Finley's and I's past.
Far, far from the present. 🌞