"The experience of survival holds the key to the gravity of love." — Enigma 
I should not have future adventures planned.
Really, I must prioritize school.
And I am.
I'll return to my junior year at UNC in the fall of 2023. I'll do two full semesters, but then …
I hope to kayak the Yukon River over my 2024 summer break!
(I announced this on Facbeook back in 2021, forgetting I should do the same here.)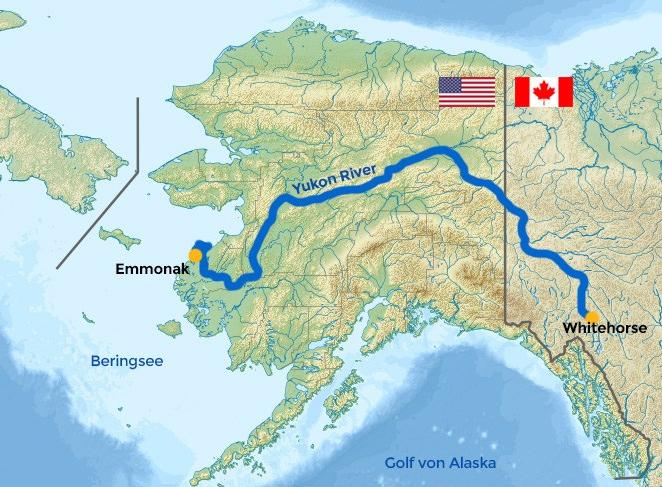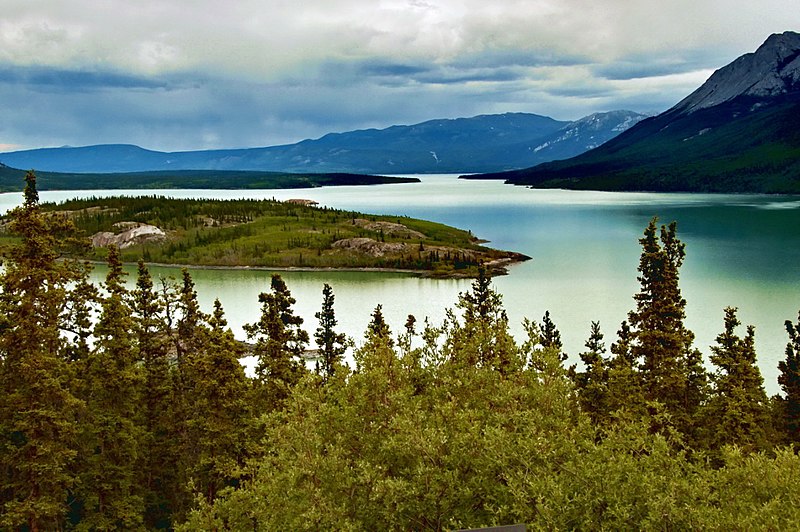 This journey has been in my mental wheelhouse for as long as my cross-country horseback riding trip has been. It was actually my long riding mentor, Sea, who introduced me to the idea. Before, I had not known of the possibility. My understanding of the Yukon did not extend past its correlation with the 1896- 1899 gold rush I learned about in middle school. Except, come to find out, the gold rush was on the Klondike River, not the Yukon, so that goes to show how much I've retained from history class.
As it turns out, the Yukon spans the entire length of Alaska. It starts around White Horse, Canada, and flows to the Bering Sea, over a whopping 1,980 miles. (Okay, that number is a little painful. Surely an extra 20 miles could be found somewhere to make it an even 2,000? No? Dang it.  😂)  
And guess what?
It is beginner friendly! Despite being in Alaska, the final frontier, known for its remote wilderness full of grizzlies and even grislier beer-bellied men.
The most educational website I have found about the logistics of the journey is here: https://www.joesdiner.org/adventures/alaska/yukon-river-paddle/logistics.html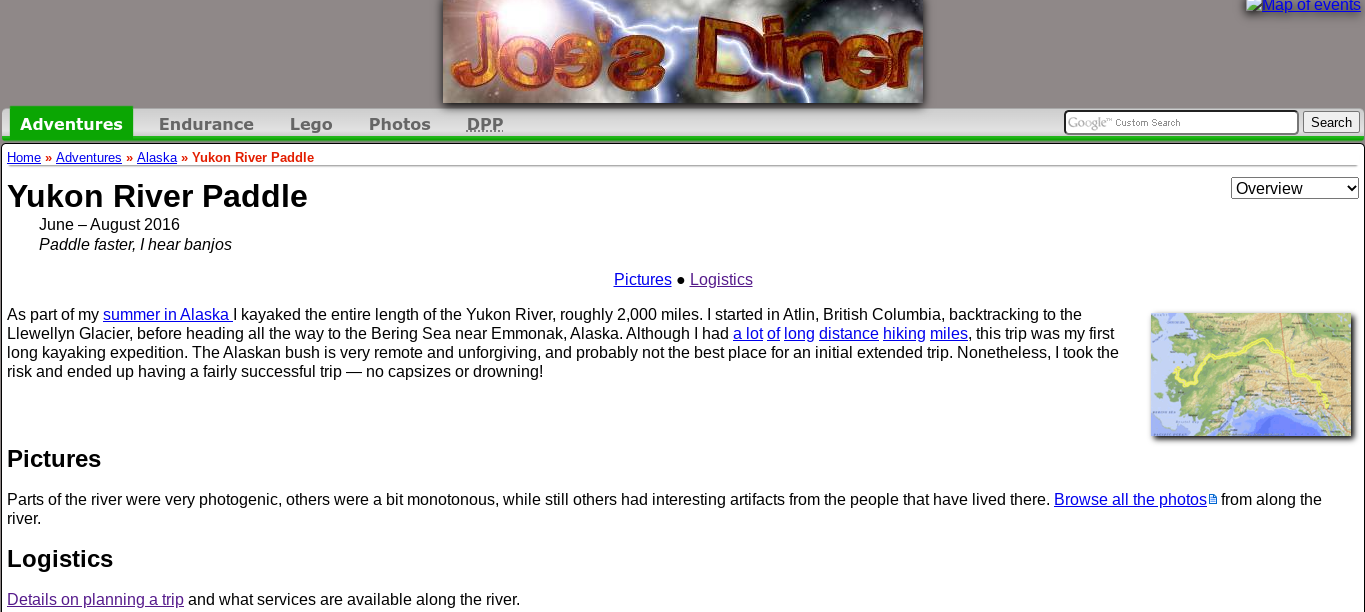 Through the website listed above, I discovered this recommended read: Paddling the Yukon River and its Tributaries 
And, ever the broke college student, I skimmed a copy of the book with a free 30-day trial of Scribd. I'll read it again, more in depth, later.
Some key points that stood out to me:
"If you can point a boat in the direction you want to travel and then follow through on that path you have the technical skills necessary to paddle any of these rivers. There are a few short rapids on the Yukon, but the water is mostly smooth and has more in common with a lake than river."

"[In regards to backpacking] … while you're obviously walking on these trails and not paddling, they do teach you the state of mind necessary to travel a set distance each day, food planning over long periods of time, and basic map reading. These [backpacking] skills are more likely to help you safely reach the delta than the ability to pirouette a boat through white water."

"A partner has more effect on the trip than any piece of equipment. This discussion is probably as futile as marriage advice- and as unwelcome … Compatible personalities are more important than paddling experience … As anyone who has planned a long trip probably knows, though, partners can be enthusiastic and eager up until it's time to go, at which point they discover other priorities.  Frequently, the only way to do long trips
 is to go alone.
Travelling solo is not recommended.
Now that the legal disclaimer is out of the way, I paddled all these rivers by myself."

"The trip will be fastest if you begin paddling as soon as the ice clears from the channel, usually by the last week of May or the first week of June. Most paddlers will want to reach the delta by early to middle August before the severe fall storms roll off the Bering Sea … An early start lets you do the trip more at your own pace, rather than a slog to the finish."
Guess whose summer break starts the last week of May and goes until the middle of August? WOOOOOT! 😀
I see kayaking the Yukon as the perfect summer break adventure–challenging while not being too ambitious and able to fit within my time constraints (2-3 months).
I've never been to Alaska before, but I think every kid like me who grew up howling at the moon and hunting for fairies in the woods has always hankered to go.  It's got that dreamy, idyllic, rugged ambiance.
My good friends Sheila and Rusty who hosted me in Idaho Falls, ID, came to the finish of my horseback ride across America and gifted me a physical copy of "Paddling The Yukon"!!!!  🎉

Update: I have compiled a comprehensive 48-page guide on kayaking the Yukon. This guide is 66% key points from the "Paddling The Yukon" book and 33% a list of the gear I would like to bring. "Why is it so long?" you ask. Because I focused on completing this to distract myself from more pressing real life adult responsibilities … as one does.

I also maintain a 16-page document of Dan Maclean's in-depth mileage chart for the Yukon, so I have a digital copy on hand to print. I cannot share this file, but here is an example of what each section looks like (and why, if you're planning a paddle down the Yukon, Dan Maclean's book is an essential read)

______________________________________
Outside of kayaking the Yukon, I have no other future adventures planned.
Realistically.
My focus will be on pursuing veterinary school after my bachelors.
Really.
But … who doesn't love having an emotional support impossible fantasy? You know, the kind you think about while you're lying in bed at night to console yourself?
Of course I have them.
My most far-fetched one, which I will never do, is sailing the Northwest Passage. My other one, which I do play with more, as it is attainable, if I decide I want it badly enough, is to cross Australia on horseback. Perhaps this trip would involve a camel, too, because it's Australia, the outback, why wouldn't you throw a camel in there? (As you can see, I have a very rudimentary understanding of Australia, but that's okay, because this is just a fantasy, after all …)
But no!
I mustn't dwell on these fantasies, least they start haunting my waking life.
Forget I said anything.
School. I'm in a committed relationship with school.
School sucks.